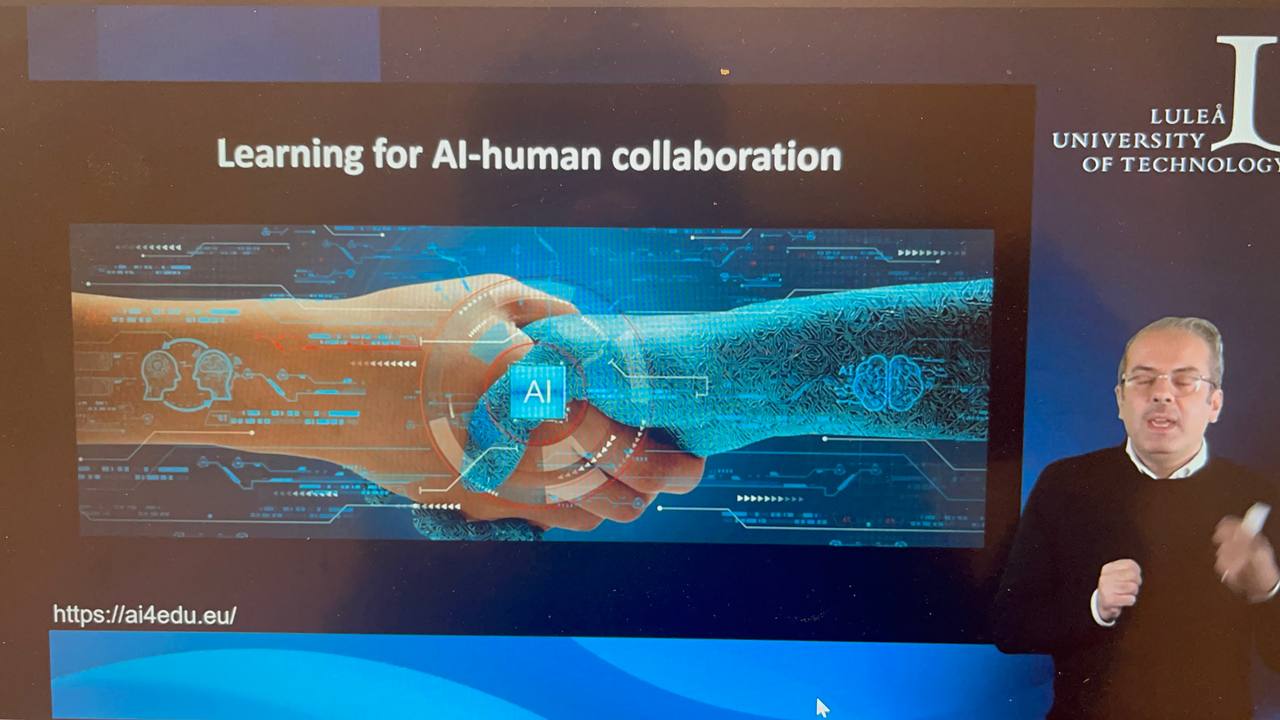 In an updated support on Chat GPT and other chatbots, the Swedish National Agency for Education encourages those responsible at each school to develop common approaches to AI and chatbots.
– A pronounced approach increases clarity and reduces the risk of misunderstandings and uncertainty for both students and teachers, says Johan Falk, who leads the Swedish National Agency for Education's group that works with AI issues for schools.
The development that takes place in AI is likely to affect both society and working methods in many areas, which may also have effects on teachers' working methods and the content of teaching in schools.
 To increase the awareness of AI in general and using chatbots specifically, Skolverket Welcome to an all-day web conference on school and AI ‒ a full conference day with a wide selection of lectures. The conference took place on Teams on October 31.
The conference is aimed at all teaching staff and school leaders in the school system and consists of a number of 30-minute sessions that you choose between. During the conference, you can take part in lectures from the Swedish National Agency for Education, researchers, teachers, and more. The topics include source awareness, assessment, study techniques, international perspectives and AI perspectives on teaching in various subjects. We (LTU) had a chance to present AI4EDU project. AI4EDU aims to transform school education through innovative AI research and technologies. It seeks to enhance learning through student-facing AI apps (Study Buddy), empower teachers with teacher-facing AI apps (Teacher Assistant), promote AI knowledge, evaluate AI's educational impact, and address ethical concerns. The project's objectives include developing engaging AI-powered educational assistants and exploring their ethical and inclusive use in education, offering recommendations for effective AI deployment in education.